Pacific Ocean View from Neakhanie Mountain, Or.
Hello, my name is Verena, some of you may know me as Bloo or Bloozey..and this web site is a work in
progress. Please stop in often as I'll be making changes.
Thank you so very much for stopping by...
~~~~~~~~~~~~~~~~~~~~~~~~~~~~~~~~~~~~~~~~~~~~~~~~~~~~
The Pacific Northwest is a very special place with many wonderful places to capture on photos as well as in poetry. There is an abundance of beautiful sunsets
at the Pacific Ocean, beautiful Mt.Hood and the Cascade
Mountain Range, along with the desert in Eastern Oregon
where the wild horses still run and the awesome Columbia River Gorge where the Pioneers traveled on the Oregon Trail. There are an abundance birds, wildlife and
waterfalls, old barns and bridges. And since Portland
is known as the City of Roses, there is every kind of Rose
you can only imagine! The countrysides offer wonderful
photos of their own whether its rain, fog, snow or sunshine. I hope to show as much as I possible can at my
website for all of you.In time I will post photos of the Pacific Northwest. Please enjoy the photos and also
the poetry I've written over the past few years.

Please come visit my photo gallery at caedes.net where you may type in verenabloo and take any of the photos there to use as your computer wallpaper on your desktop. Thank you so much for stopping in. I will be working on my site regularly and hope you'll visit a lot..Verena




Sky Explosion
Manzanita Beach, Oregon
Ocean Temperament

Pompous flames
painted the sky
ushering in another sunset
grandiose and superb
violently red
untamed and raging
uniting with electric yellow
touchng extremities
of purpled greens
scorching with layers of orange
crazed with plumes
of outrageous hot pink
with explosions of colours
volcanic in temperament
painted with great strokes
of brilliance
across chameleon skies
as clouds began to shift
outlining the heavens
with a robe of molten gold
and suddenly the wild wind
began to play its game
turning the dusk
into a moving kaleidoscope
then with a sudden halt
laid down its paintbrush
against this seamless
veil of blue
as once again
the day whispered goodnight!

by Verena
February 13, 2003
Sunset on the Hiway
A random photo shot from the car!
~~~~~~~~~~~~~~~~~~~~~~~~~~~~~~~~~~~~~~~~~~~~
A photograph is a poem without words.
~~~~~~~~~~~~~~~~~~~~~~~~~~~~~~~~~~~~~~~~~~~~
Haystack Rock
Canon Beach, Oregon
Sea of Colour

Muse of time unrolls
its beautiful
coloured tapestry
purple crested
showing its glory
my eager eyes
capturing
each tempest
of earths hues
dashing upon the horizon
splashig flamboyant
with brilliance
intensely garnishing
each majestic wave
flaunting colours
of bottle green
touches of sweet plum
glaring righteous reds
mottled beaten gold
as blinded yellow
strikes the earth

by Verena
December 6, 2002
Cloud Mass Above the Pacific Ocean
Overlooking Manzanita Beach, Oregon
Teach me Colors

Take my hand, teach me
colors of our earth
Let me feel the crimson rose
of your flame-colored heart
My eyes flicker with
glowing lapiz lazuli blue
Caress my mind with
the brilliance of cinnebar
and deepest royal purple
Help me feel the depth
of cobalt seas touched
by waves of oyster white
Take me to ebony night skies
that glow with beams
of delicate sapphire stars
A milky winter moon
shines upon pathways
directing our steps to
paris green forest floors
as earthy scents permeate
chambers of our hearts
Take my hand, lead me
to days of summer sun
where marigold yellow
brings laughter and dance
into newest fantasies
surrounding us with ribbons
of flamboyant chameleon hues
bringing mirrors of colors
reflected in prisms of love

by Verena
March 7, 2000
Yellow Rose Touched by Morning D ewdrops
Morning Webs

Silver threads, woven from branches
upon days of twinkling calico
they flitter in morning sunlight
silver-laden yellow roses
painted with dewdrops
glittering like evening stars
on a cobwebbed day
chilled breezes begin their trek
a wary race, turning leaves
into fiery red and orange
flaunting their brilliance
with painted colours on pathways
quiet with gilded caravans
of never-ending Autumn days
threads of fine woven colours
wrapped upon end-of-summer trees
awaiting to catch the thistledown
to decorate with finery each web
with melodies of Fall
fine woven threads
wrapped upon trees
awaiting thistledown
to decorate each web
with songs of Fall in a hurried world
this tender web has now been spun

by Verena
©September 24, 2003
Beautiful Colours of Tulips
Roses Kissed by the Morning Dewdrops
Perfect Pink Dogwood Blossoms
shivering seasons

summer quietly slipped away
since autumn pushed ahead so quickly
warm days filled with sunlight
seemed to fade all too fast
I turned one day and saw the colours
of fiery red, blazing orange and gold
on tips of outstretched limbs
and painted upon hills of paris green
shadows of the tall evergreens
tenderly touched the calico leaves
helping to bring in the coolness
of windy days and shivering nights
down long silent streets cars parked
covered with autumns coppery blanket
gray shadows raced across the sky
as clouds chased summer away
flames of pomegranate and marigold
touched silent forests of tallest trees
now the burnished fall fires were ready
for winters hands to say hello

verena
september 2004
Snowy Delight

Once again...in the still of night
the midnight moon reminds me
how whimsical snowflakes delight me.

As the moon hides behind the clouds...
giving bluest earth its lingering light
causing gold sheaves to capture my heart.

The hush of snowflakes...the silent snow
whispers as it tenderly glides downward...
the crisp night air awakens my senses.

Streetlights bring shadows of another time
reminding me of yesterdays silence...
having been written many winters ago.

My mind is filled with fragile thoughts of you
knowing todays dreams will last forever...
as these promises can never be broken.

Hanging as stars, my fantasies are wishes
placed into heavens of blue to delight you...
to fill your life with magical mystery eternally.

But, for now, as sweet thoughts in a dream
so is the twilight in your loving eyes...
and the silent snow brings a hush to this night.

by Verena
December 6, 1998
~~~~~~~~~~~~~~~~~~~~~~~~~~~~~~~~~~~~~~~~~~~~~~~~~~~~
~~~~~~~~~~~~~~~~~~~~~~~~~~~~~~~~~~~~~~~~~~~~~~~~~~~~
And now....a few awesome cars to enjoy!!
~~~~~~~~~~~~~~~~~~~~~~~~~~~~~~~~~~~~~~~~~~~~~~~~~~~~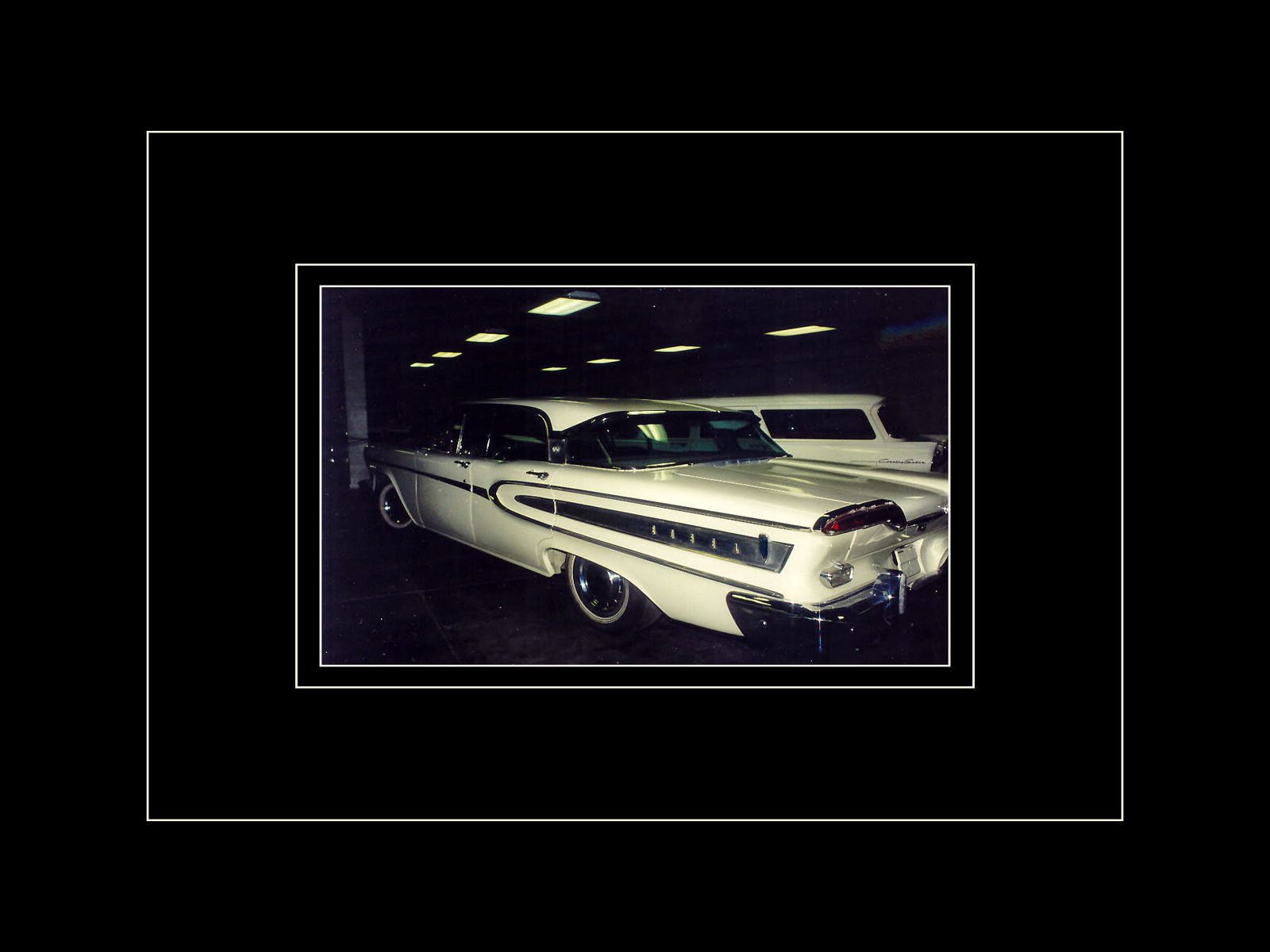 Beautiful Classic Edsel
Ford Fairlane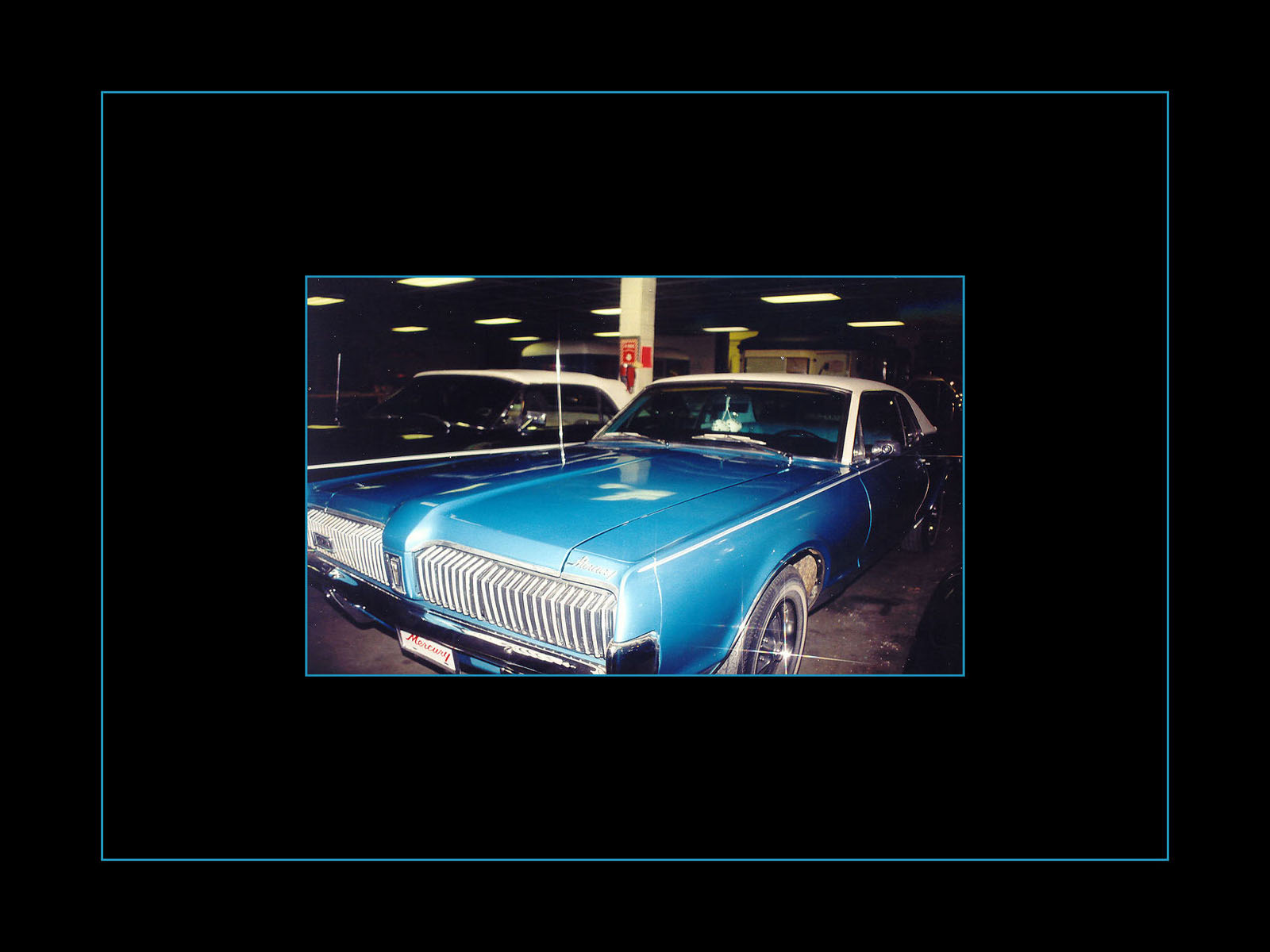 Mercury Cougar
My very own pride and joy!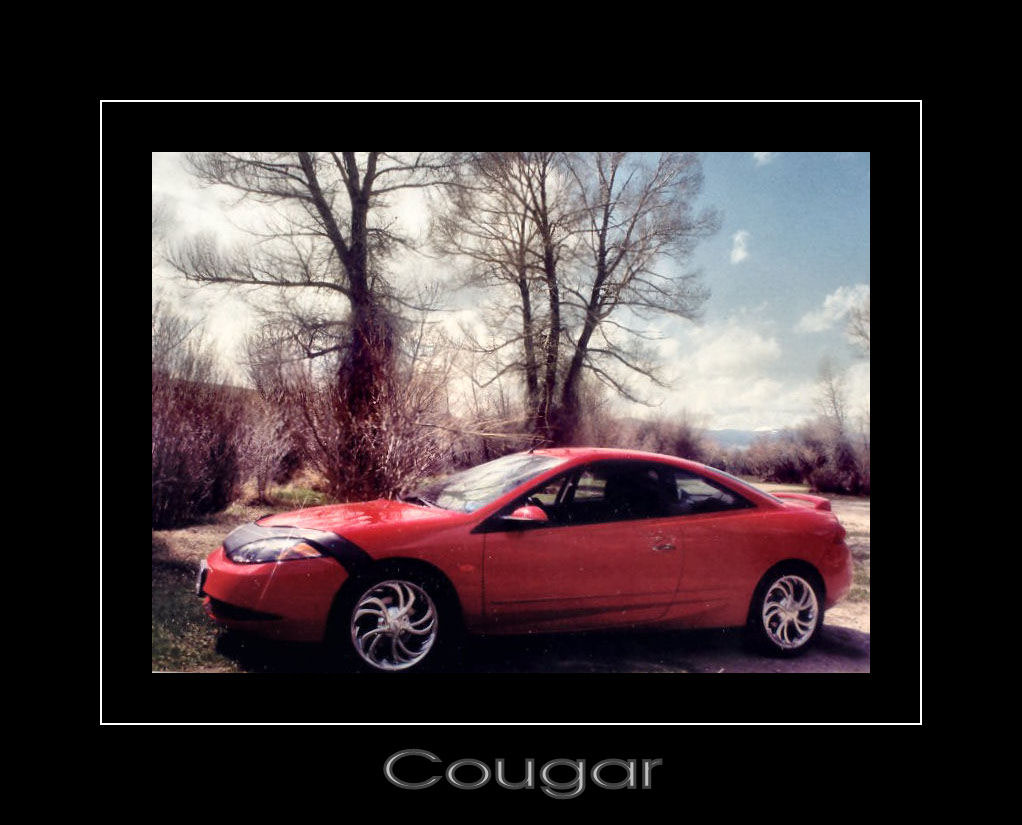 1999 Mercury Cougar